Encrypted Offsite Backups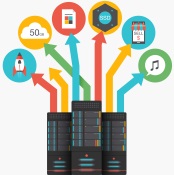 In today's world, most organizations are clear about the need to protect their most important asset, "their data". An offsite backup is a secure, simple and affordable alternative to a traditional backup solution.
Traditional solutions can sometimes be effective, but they need upfront investment, ongoing maintenance and internal staff to maintain and operate them. The word "frustrating" best describes these backups – especially during a crisis when key data is to be recovered without delay. Offsite backup is a modern yet proven solution to simplify your backup needs. Here are a few more reasons why our backup service will meet not only your backup needs but your budget as well.