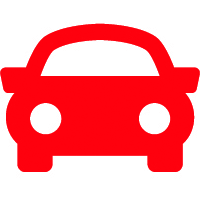 Reliable and efficient IT support in Dallas, TX and surrounding areas is a necessity for any sized business. The costs of IT related downtime and security breaches are often underestimated. Not only do they cost in time and productivity, but they can also negatively impact your company's reputation.
Managed IT is growing in the Dallas IT support industry. Small and medium-sized companies require specialized IT solutions but might not have the budget or the interest in hiring their own team. Those days of having one person on staff who is handy with computers are gone. The importance of data security, cloud accessibility, and network connectivity should be taken seriously by any sized company. Managed IT allows any company access to an entire IT department when needed, without having to hire an entire department in-house. 
3T Pro is a Dallas IT support and consulting firm that has been serving the wider Dallas area since 1992. We specialize in IT support for small and medium sized businesses. Countless companies in a variety of industries rely on 3T Pro to manage their IT needs. Some of our clients include companies in law, medicine, oil and gas, architecture, interior design, financial services, accounting, manufacturing, food services and business consultation. 
Managed On-Site IT Services
When looking for an IT support company near me, keep in mind a few important characteristics:
• Experienced
Quality Dallas IT support like 3T Pro brings together a team of experienced IT professionals who can serve your business either remotely or on-site. With over 30 years of experience in IT support in Dallas, TX, 3T Pro can solve any IT issue. We have experience with many kinds of IT solutions, some of which are industry specific. 
At 3T Pro, our team is well-versed in managed firewall, anti-virus protection, ransomware protection, network content filtering, intrusion prevention systems, denial of service prevention, Windows patch management, network content filtering, Office 365 business standard, preventative maintenance, disaster recovery backups and enterprise email security filtering. We are experienced in a wide range of issues and are well poised to offer excellent IT support in Plano, Arlington, and Dallas, TX.
• Reliable and Efficient
The teams at 3T Pro are available 24/7 to assist with any IT related issues. Not every issue can be resolved remotely, so our team is ready to be dispatched to your office to resolve issues in person. We serve all zip codes within 35 miles of 75080 including IT support in Plano and Dallas, TX. 
At 3T Pro, our on-site support teams arrive informed of your business and your current IT issues. They come prepared with all the tools they might need to solve any IT problems. It is important that IT issues are solved properly and efficiently so your business experiences as little downtime as possible. This level of service puts 3T Pro at the top of the Dallas IT support industry.
• Easy to Work With
3T Pro is not only reliable and efficient, but personable and professional. Our team at 3T Pro is easy to work with and eager to assist your staff with any IT issues they may have. When telephone and remote solutions are not enough, our team is happy to offer solutions in person. We are proud that our clients see us as a true business partner. 
Though many IT solutions can be made remotely, some issues need in-person support. At 3T Pro, our professional staff makes office visits for IT support routinely, sometimes multiple times per week. Your office staff will get to know the 3T Pro IT professionals assigned to your business. With 3T Pro, you leave your IT worries to us so you can focus on the rest of your business. 
Areas Served:
We provide IT support services to small and medium sized businesses in the following cities and counties in Texas:
Cities:
Dallas, Fort Worth, Richardson, Garland, Plano, Irving, Arlington, Rockwall, Mesquite, Grand Prairie, Carrollton, Allen
Counties:
Dallas County, Collin County, Denton County
Metropolitan:
DFW Metroplex
Zip Codes:
All zip codes in 35 miles from 75080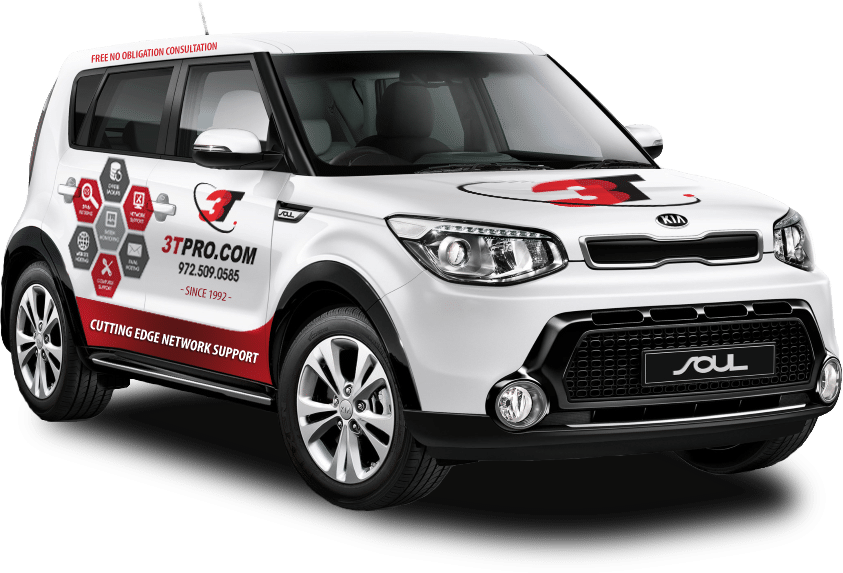 Ready to Roll
Our fleet travels constantly to bring world-class IT support right to your location.
Hands-on help is just a phone call away.
Our Onsite IT Support service is available when you need it.
WHAT CUSTOMERS ARE SAYING
"If you have ANY type of IT issue you need resolved, these are the guys to do it."
"I knew they could do it. It's how strategic partnerships operate."
— Larry L, CFO
Architectural design firm – Arlington, TX
"When it comes to our IT services and equipment, I can't be wasting time on it being down or compromised. I need someone to make things painless for me."
— Sandra G., Legal professional
Dallas, TX
"When it came to equipping and supporting my sales team, I didn't need just an IT company. I needed a business partner who would be looking out for me."
— Suzanne C, Owner
food brokerage company – Dallas, TX
"3T Pro is a true partner. We had a serious crisis and they didn't blink. They had us back up and running immediately. We could not be more impressed — or more grateful."
- Richard S., Partner
Acoustical Design firm - Dallas, TX
"They never make me feel inferior like other IT 'support' I've dealt with. Whenever I call, even with something minor, they always take time to understand my issue and find the best solution. They're fantastic."
— Chris H., Creative Director
Graphic Design firm - Dallas, TX
"With the help of a specialist on the other end of the line, I was able to recover my drive and start to populate a new machine. Phil (the phone tech) was able to walk me through most of my issues."
— Paul M, Marketing Consultant
Dallas, TX
"We have been with 3T for over 10 years. I can't say enough good about these guys. Our service is seemless. The spam control is great. Their support when I don't understand how to operate a piece of our service is readily available. I unhesitantly recommend them."


We know Business IT.
3T Pro provides IT Services in Dallas including Managed IT Services to a wide variety of small- and medium-sized businesses across Dallas, Plano, Richardson, Allen and beyond. We offer managed IT Services, Cloud Services, Project Management, Business Continuity, and much more. Our mission is to keep your technology humming so you can keep your business growing.