Serving leading businesses in Dallas/Fort Worth and beyond since 1992.
3T Pro, Inc., is a Dallas, Texas, based computer repair, support and consulting firm specializing in remote and on-site network repair and desktop support of a number of clients in a variety of industries.
Our clients work in some of the following businesses:
Law
Medicine
Oil and gas
Business consultants
Architecture
Interior design
Financial services
Accounting
Manufacturing
Food services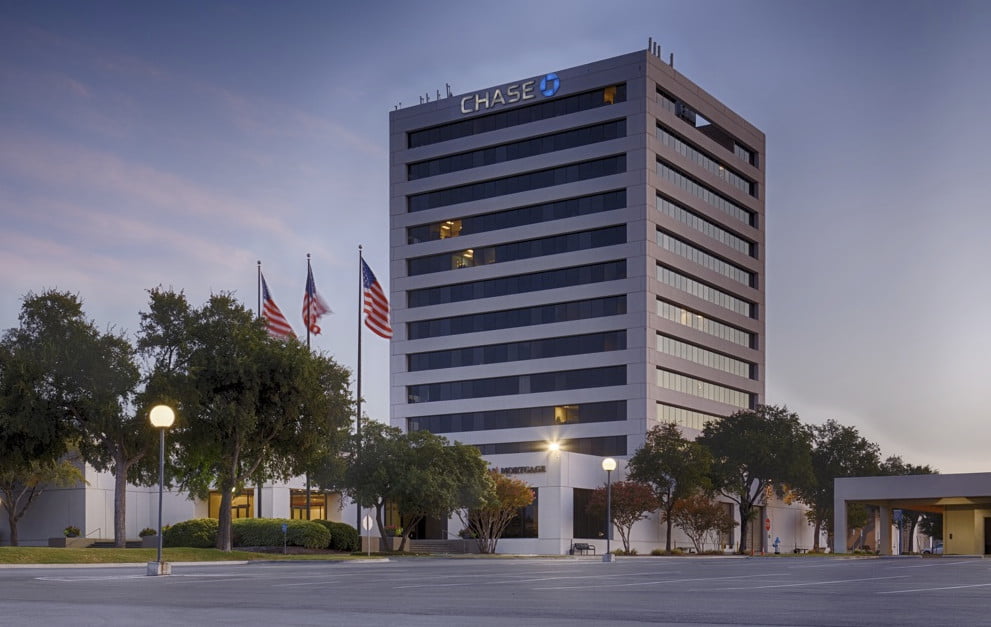 3T Pro headquarters is located on the 10th floor of the Chase Bank building in Richardson, Texas.
3T Pro provides organizations with the expert skills and knowledge they need to implement a painless and efficient network-wide IT support system. Using a proven formula, our IT staff offers expert project management combined with excellent technical knowledge to support and guide you through all phases of IT while delivering the desired results.
Discover
Let our experienced Systems Engineers identify and document your IT goals and milestones that work for you and your business, while discovering your unique infrastructure.
Plan
Working closely with our Project Leaders, our Systems Engineers design an IT plan tailored to your unique environment. Your customized plan is respectful of your budget while adhering to established milestones.
Implement
Our System Engineers bring a vast amount of knowledge to the table allowing them to execute your plans with confidence. You can relax knowing they have the required expertise to tackle any job.
Support
Our Systems Engineers provide a multi-point of contact for all of your technical support needs delivering priority support to ensure your issues are resolved quickly while keeping your needs on-time and delivering value sooner.
Our goal is to become an integral part of your IT infrastructure and help conform these systems to your corporate culture and goals.
WHAT CUSTOMERS ARE SAYING
"If you have ANY type of IT issue you need resolved, these are the guys to do it."
"I knew they could do it. It's how strategic partnerships operate."
— Larry L, CFO
Architectural design firm – Arlington, TX
"When it comes to our IT services and equipment, I can't be wasting time on it being down or compromised. I need someone to make things painless for me."
— Sandra G., Legal professional
Dallas, TX
"When it came to equipping and supporting my sales team, I didn't need just an IT company. I needed a business partner who would be looking out for me."
— Suzanne C, Owner
food brokerage company – Dallas, TX
"3T Pro is a true partner. We had a serious crisis and they didn't blink. They had us back up and running immediately. We could not be more impressed — or more grateful."
- Richard S., Partner
Acoustical Design firm - Dallas, TX
"They never make me feel inferior like other IT 'support' I've dealt with. Whenever I call, even with something minor, they always take time to understand my issue and find the best solution. They're fantastic."
— Chris H., Creative Director
Graphic Design firm - Dallas, TX
"With the help of a specialist on the other end of the line, I was able to recover my drive and start to populate a new machine. Phil (the phone tech) was able to walk me through most of my issues."
— Paul M, Marketing Consultant
Dallas, TX
"We have been with 3T for over 10 years. I can't say enough good about these guys. Our service is seemless. The spam control is great. Their support when I don't understand how to operate a piece of our service is readily available. I unhesitantly recommend them."

We know Business IT.
3T Pro provides 24/7 Computer Support and IT Services to a wide variety of small- and medium-sized businesses across Dallas, Ft. Worth and beyond. We offer hourly and managed IT Services, Cloud, Project Management, Business Continuity, and much more. Our mission is to keep your technology humming so you can keep your business growing.

All product names, logos, and brands are property of their respective owners. All company, product and service names used in this website are for identification purposes only.