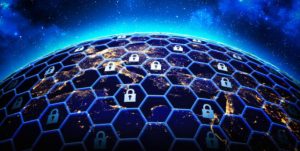 In an earlier post, we discussed how to choose between a cloud server and a premise server for your small business.  In this post, we move the discussion to the next level.
Now that you've decided to use a cloud server, what should you consider as you choose a system?
There are three things every company wants:
Access to data
Security of that data
That data is secured to a compliance standard
Access should be transparent to the user.  You want functionality as if the server (or service) was in the next room.  Clarifying questions to ask your supplier to ensure you are getting the service you've contracted for:
Is the offering scalable? That is, can it meet the ebb and flow of my demands?
How easy or complex is the installation?
Where is the data center and how safe is it?
Security goes hand-in-hand with access.  Without secure data, you risk your business in a number of ways. Key questions to ask regarding security:
Does the system comply with third-party attestations and certifications (SSAE 16, for example)?
How is access controlled?
Will the system integrate with existing identity and access systems?
Which operating system does your server use and is it compatible with my existing systems?
Compliance is the hardest thing to explain to our clients.  Compliant with what?  Things to consider when asking about compliance for your IT services as well as your cloud servers:
Does the hardware and software comply with your industry standards (ISO, for example) and government legislation specific to your industry?
Have your financial requirements been addressed (standards for financial transactions; FINRA; FDIC)?
Are there human resource requirements that need to be adhered to (onboarding of new employees, DOL, HIPPA, other Federal guidelines)
Do you have any supply chain standards that need to be considered (sourcing practices, tracking practices)?
Regardless of whether your servers are premise-based or cloud-based, these three criteria are good guidelines to follow.  Putting your livelihood in the cloud causes you to revisit these basic principles of information technology management.
For more information or to have us propose a cloud-based option to you, please contact us.