Computer viruses and malware attacks have become daily occurrences and more complex and complicated.  If you don't have systems that will protect, defend and respond to these attacks, your business and very livelihood are at risk.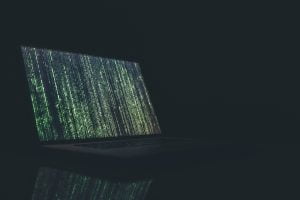 Over the past several years, antivirus protection has improved vastly.  New systems that rely on artificial intelligence allow threats to be automatically and autonomously understood and responded to in a much more efficient manner than previous systems.
Making the decision to switch antivirus protection systems is not a lighthearted decision.  Removing, upgrading and changing systems on machines and networks is a painstaking and time-consuming process.
So when we decided to take the step of upgrading our clients' antivirus protection, we chose a system that would perform at the highest levels for the most realistic cost.  The system we chose is Sentinel One's Active EDR.
Active EDR uses a variety of methods and tools to protect users and networks from outside threats, including:
| | |
| --- | --- |
| Near Real-Time File Analysis. The system can analyze files continuously, replacing time-intensive recurring scans. | Signatureless Approach. Fight back against the latest threats without having to wait for daily definition updates. |
| Offline Protection. Artificial intelligence data is stored on the endpoint to keep it protected while offline. | Machine Learning. The system analyzes files continuously, replacing time-intensive, recurring scans. |
| Autonomous Action. Policy-based endpoint protection is leveraged to neutralize threats at the endpoint automatically. | Behavioral Artificial Intelligence. Eight AI engines analyze data points to identify threats and determine a response. |
This technology empowers security teams to focus on the alerts that matter and leverage technology to assist in what before was limited to human-mandated tasks.
For more information about Active EDR and other antivirus and malware protection systems and options, please contact our Sales Department.
The 3T Pro Team