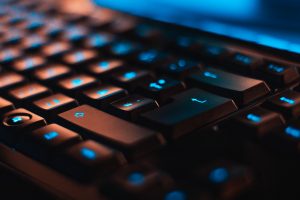 If you are a Microsoft Windows user, listen up: changes are coming your way if your PCs use the Windows 7 operating system.
After January 14, 2020, Microsoft will no longer provide security updates or support for PCs running Windows 7. At least for free.
What does this mean for you, a Windows PC user?
It's a part of life in the computer world: upgrades and new versions of operating systems (OS) come along and with them, availability of support for previous versions of the OS.  The biggest reason Microsoft is discontinuing unpaid support for this version of the popular operating system is that newer versions (most notably Windows 10) have more features.
That and the fact that they stopped providing mainstream support for Windows 7 in 2015.
Like Windows XP before it, if you choose not to upgrade to Windows 10 you set yourself up to be using a system that is likely to get more buggy and insecure as time goes on (you won't be getting regular updates).
With time running out (6 months from now), you should be thinking about upgrading your operating system.  So, what are your choices?
Purchase a new PC that has Windows 10 Pro preinstalled.
Evaluate your existing hardware for a possible Windows 10 Pro upgrade.
Purchase Windows 7 Professional extended support (1 year costs $50 per device).
The next step is to consult with 3T Pro, your IT services provider.  Call and make an appointment for a no-cost assessment and evaluation.
Being prepared by having a plan well in advance of the January expiration date is the best approach to take.